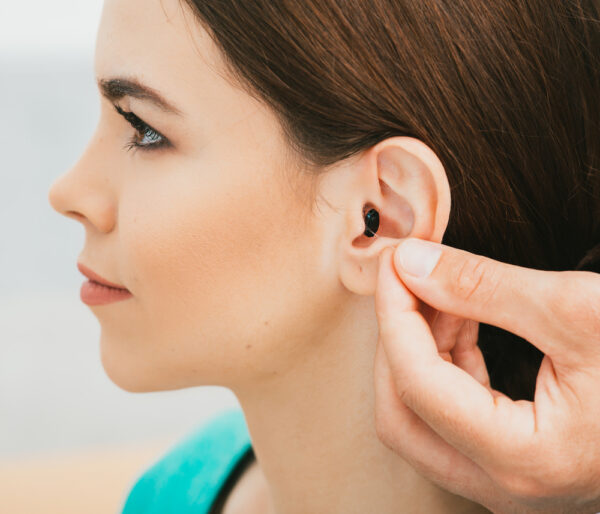 General practitioner, ENT doctor, audiologist, hearing aid specialist – there are so many types of doctors that can address hearing loss! So, who do you choose?
Here's what you need to know about how to pick between the best hearing aid specialist and the best audiologist in Hagerstown, Maryland to help restore your hearing.
What Is an Audiologist?
While an audiologist does not have to earn a medical degree, it is strongly recommended you see one who has earned a doctorate. They should also hold a Certificate of Clinical Competence in Audiology (CCC-A).
With this level of education and certification, an audiologist can expertly assess hearing problems and balance disorders. They can diagnose the cause of your hearing loss and balance problems, and they are qualified to treat rare and complex types of hearing loss. They also have access to various hearing aids and other hearing loss devices.
What Is a Hearing Aid Specialist?
The education level of a hearing aid specialist is not always the same as an audiologist. They become experts in their field through on-the-job training. However, many employers do require they have at least an associate's degree in a related field of study.
A hearing aid specialist can perform diagnostic hearing tests, determine the extent of your hearing loss, advise you on suitable hearing aids, and help with your hearing aid fitting and maintenance.
So, Should I See an Audiologist or Hearing Aid Specialist?
It is likely you'll only see an audiologist if you are referred by another doctor. This is because they diagnose and treat more complex cases than a hearing aid specialist. Your doctor will refer you to an audiologist to learn more about your condition. This is done through testing so your treatment can easily be customized to suit your needs.
You can also see a hearing aid specialist with a referral from a doctor. Your audiologist might also suggest you see a hearing aid specialist if there is no underlying medical condition causing your hearing loss, you only need diagnostic tests, and / or if all you need is a hearing aid without medical treatment.
Ideally, you'll have a team that consists of both an audiologist and hearing aid specialist. This will ensure you receive comprehensive care.
How Do I Find the Right Hearing Loss Expert?
Whether you need a hearing aid specialist or the best audiologist in Hagerstown, Maryland, you should take the time to carefully research your options. Many patients choose to start their search with their insurance carrier to obtain a list of in-network doctors. If you do not have insurance, it's a good idea to ask people you trust for their recommendations.
When choosing a medical professional, always verify their credentials and ask about their work background. Never settle for the first one you find. Dig a little deeper.
You might also find it helpful to read reviews. You can check Google or Yelp. Another source is social media pages. Pay attention to the comments.
Lastly, you should go ahead and schedule a consultation. Part of choosing the right healthcare is meeting a doctor in person. You need to feel at ease and should trust whomever you choose.
End Your Search for the Best Audiologist in Hagerstown, Maryland by Making This Call!
At Potomac Audiology, you'll receive a level of compassionate, personalized care you won't find anywhere else. For over two decades, our doctors have built and enjoyed working relationships with our patients and other medical professionals.
If you have hearing loss or are in need of hearing aids, please contact us at 240-599-3641 today to book your appointment. Let's get started on improving your hearing and quality of life!