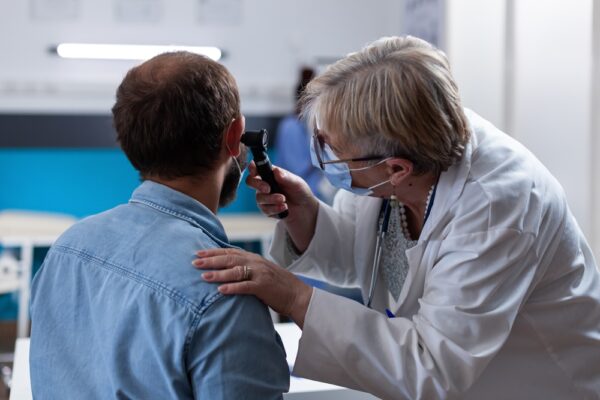 If you or a loved one is struggling with hearing loss, you're likely wondering what to do and who to turn to.
Take some deep breaths, pull up your preferred electronic device, and follow these six easy tips on how to find the best audiologist in Frederick, Maryland!
What Is an Audiologist? What Conditions Do They Treat?
First things first – what is an audiologist, and how can they help you with your hearing health? Put simply, audiologists are healthcare providers who specialize in hearing loss and balance disorders. This includes evaluating, diagnosing, treating, and managing conditions of this type.
They work in a variety of settings and cater to patients of all ages, from infants to elders. They manage all hearing loss and symptoms related to vestibular system, including but not limited to:
Auditory processing disorders
Hidden hearing loss
Noise-induced hearing loss
Non-syndromic hearing loss
Ototoxicity
Sensorineural hearing loss
Syndromic hearing loss
Tinnitus
Vertigo and / or dizziness
Basically, if it has to do with your hearing or balance, an audiologist is able to help. Chances are, if you require hearing aids, an audiologist will be part of your team for acquiring them or even your sole provider from start to finish.
What Are Some Tips on How to Find the Best Audiologist in Frederick, Maryland?
Finding an audiologist you can trust isn't the easiest task, however if you take the time to do your research and follow these six simple tips, you'll be surprised at how quickly you'll be able to find a practitioner who understands you and can assist you with your concerns.
This is the first and easiest step you can take towards finding a local audiologist that's right for you. During your next visit with your primary healthcare provider, ask for a referral to an audiologist within their network. They will likely be able to recommend a practitioner who you can trust and rely on for your hearing needs.
Even if you're able to get a referral from your regular practitioner, ask trusted friends, family members, or members of your community as well. The goal is to have someone you trust and value the opinion of to point you in the right direction.
Take a look at your insurance coverage
While it's true that most health insurance companies offer little to no coverage on hearing aids themselves, some will pay for testing, especially if you're able to receive a referral from a doctor in their network.
In any case, most insurance providers have a directory of practitioners they work with, so give that a look during your search for an audiologist.
Use the American Academy of Audiology directory
The American Academy of Audiology is a trusted organization that represents and connects reputable audiologists and audiology students, holding them up to high standards and ensuring that these healthcare providers are up-to-date in their education, training, and licenses.
Do some research on your potential audiologist
Whether you've found an audiologist through a web search, a referral, your insurance company, or elsewhere, set aside some time to do research on your potential care provider to help determine whether they're right for you.
You want to look for extensive education and training, years of experience, up-to-date credentials, board certification and, of course, the necessary licenses to practice. They should also be caring, considerate, and comprehensive, tailoring tests and treatments to each individual patient they have.
Ask about their specialties
Many audiologists operate as a jack of all trades, meaning they're capable of diagnosing and managing a variety of symptoms and conditions. That being said, there are specialties your audiologist may have that can benefit you greatly.
This branch of medicine can include specialties like pediatrics, geriatrics, cochlear or other hearing implants, sign language, and similar matters relating to hearing and balance disorders. If you think you need an audiologist with one of these specialties, then keep that in mind during your search.
Read reviews before you book
A previous patient's experience can really make or break how you feel about an audiologist and whether or not you want to receive care from them. Word of mouth is an incredibly powerful tool and it's likely how you found your potential audiologist in the first place.
Before you commit to booking that first appointment, take a look at reviews first. It's best to use third-party websites, such as Healthy Hearing and Zocdoc, where it's unlikely for there to be biased reviews.
While it's true that no one can please everyone, your hearing health practitioner should have generally positive ratings that detail past patients' experiences with them, wait times, quality of care, treatments and management techniques offered, and similar details.
If you like the way a provider sounds, then go ahead and schedule that initial appointment to officially get a feel for them and determine if you wish to receive continuous care. Remember to trust your gut.
Book a Consultation
The best way to find the best provider for you is by visiting several providers. Schedule consultations to get to know audiologists, and then choose the one that you think is the right one for your needs.
Find Exceptional Care at Potomac Audiology With Our Board-Certified Team of Practitioners!
Our trusted team at Potomac Audiology is committed to delivering exceptional care tailored to your specific needs, using our combined experience and patient resources to help you achieve the best hearing health possible.
Call us today at 240-599-3641 to book your appointment and learn more about how we can assist you!