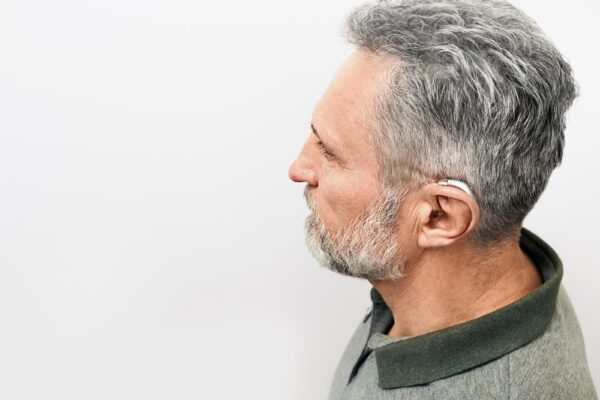 If you have hearing loss, an audiologist should be a part of your healthcare team. Experts agree there are certain steps you should follow to find the best audiologist in North Bethesda.
Here's what you need to know to help find the perfect adult hearing loss specialist for you!
Check With Your Insurance Carrier
If you have health insurance, you can start your search for an audiologist by asking for a list of in-network providers. This will help you save on out-of-pocket expenses.
However, you should ask specific questions about your coverage. Will there be a co-pay? What tests are covered? If you have or need a hearing aid, will that cost be covered?
Ask for Advice From Someone You Trust
Ask a friend, family member, co-worker, or someone else you trust about their experiences with qualified audiologists and who they recommended. You should also ask your primary care provider for a referral.
Search the Internet
Many people choose to do a simple internet search, but don't settle for the first one that comes up. A good rule of thumb is to create a shortlist and then do the research to find the most qualified.
Your hearing is important and shouldn't be trusted with just anyone. Interview your potential audiologist. Here are four essential questions you should ask:
Can you tell me about your education and experience?
What information should I know about your practice? (This can include office hours, after-hours protocol, insurance, payment information, and other important information.)
What should I expect during my first appointment?
If I need hearing aids, do you have a specialist on site that can help with fitting and maintenance?
Read Reviews
Take a look at reviews. You might also try looking a social media pages and reading comments. Have an understanding of fake reviews so you know what to look for too.
Schedule an Audiology Consultation
To find the best audiologist in North Bethesda, you really need to meet them. Your instincts come into play here so listen. If anything feels off to you, then it's a good idea to keep looking.
After your consult, pay attention to how you feel. Were you listened to? Understood? Encouraged and supported? Was the staff friendly? What about facility cleanliness and comfort? Did you feel completely comfortable speaking to the audiologist about your concerns?
Prepare for Your Appointment
You've made your decision. Now what? While this isn't a step toward finding the right audiologist, it will certainly help you get the most from your appointment.
Be ready to answer questions about your lifestyle. When is it most difficult for you to hear? Are you constantly exposed to loud noises? Is it difficult for you to follow conversations?
You'll also discuss your medical history and health conditions. Your audiologist will ask about medications and / or supplements you are taking as well as your activity level.
Write down your questions, and take them with you. This will help you keep your thoughts organized and remember what you need to ask.
You'll Find the Best Audiologist in North Bethesda at Nearby Potomac Audiology!
Our mission at Potomac Audiology is simple. We strive to provide the highest quality hearing care. Providing patient resources is important to us as well. When you schedule your appointment, we want you to know what all your options are for your unique needs.
At your appointment, you can expect a full audiological evaluation and a needs assessment if you require a hearing aid. We want to make sure you get the right hearing aid and that it is working sufficiently.
To book your appointment with one of our award-winning audiologists, contact us at 240-599-3641 today!