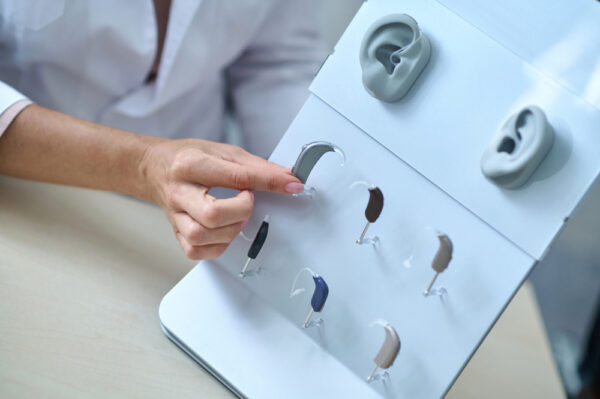 Since the approval of over-the-counter (OTC) hearing aids by the FDA in 2022, many people have wondered how effective the new devices will be.
Are over-the-counter hearing aids reliable? What's the difference between them and prescription hearing aids? Keep reading to find out the answers!
Which Is Better: OTC Hearing Aids or Prescribed Hearing Aids?
Both over-the-counter hearing aids and prescription hearing aids serve the same purpose: to improve your hearing. That's where their similarities end.
OTC hearing aids are not designed with one specific person or need in mind, however they are designed to treat mild to moderate hearing loss using generic settings. Hearing aids that are prescribed and customized to you are an entirely different story.
It's agreed by professionals that you'll get further with prescription hearing aids if your hearing loss is severe, although all levels of hearing loss can benefit from them. Prescription hearing aids are custom made and fitted to you, meaning it's guaranteed that they'll be reliable and suit your exact needs.
Are Over-the-Counter Hearing Aids Reliable and Safe?
Because OTC hearing aids are subjected to the same testing and standards that prescription ones are, they have to be reliable and safe. If you have limited funds or accessibility to care and struggle with mild to moderate hearing loss, then you won't have to worry about that.
Bottom line: when it comes to the question, "Are over-the-counter hearing aids reliable," the answer is yes, they likely will be, but consider what you're foregoing.
Find Reliable Care and Low Cost Hearing Aid Pricing at Potomac Audiology!
Potomac Audiology is here to help you find the right hearing aids with fair pricing, so call us today at 240-599-3641 to book a consultation and learn more.
All of our hearing aid plans come with a three-year warranty as well as a three-year loss and damage replacement warranty for unbeatable reliability!