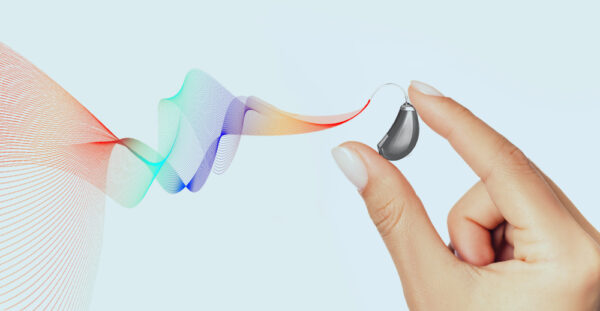 The FDA recently approved the use and sale of over-the-counter hearing aids as a more affordable alternative, but are over-the-counter hearing aids really worth it?
Here's what you need to know, plus where you can find affordable prescription hearing aids!
What Is the Difference Between Prescription and OTC Hearing Aids?
The main difference between prescription hearing aids and over-the-counter (OTC) hearing aids is that one is personalized and configured to your specific needs, and the other isn't. OTC hearing aids have limited capabilities in comparison to a prescription hearing aid.
Prescription aids are able to be used for mild, moderate, severe, and profound hearing loss, whereas OTC aids can only cover mild to moderate and cannot be fine tuned to your hearing needs.
Are Over-the-Counter Hearing Aids Really Worth It? How Much Do They Cost?
The average cost of over-the-counter hearing aids is $1,600, whereas the average for prescription hearing aids is $4,600. This is a significant leap, but there's a reason why over-the-counter hearing aids are so much more affordable.
OTC hearing aids are not prescribed, tuned, and fitted to your specific hearing loss, so while the buying process is easier and more accessible, you may not feel satisfied with the hearing capabilities your OTC device offers.
Prescription hearing aids come at a premium price because they are personalized to your unique needs, from hearing capabilities to how the device fits in or on your ear. You also won't receive follow-up care with OTC devices. So, if your needs are more specific, you'll find the outcome you want from prescription devices.
Learn More About Our Affordable Hearing Aid Services at Potomac Audiology!
Potomac Audiology is proud to say we beat the average OTC hearing aid cost with our hearing aid pricing plans, starting at just $1,200!
Now that you have an answer to your question, "Are over-the-counter hearing aids really worth it," call us at 240-477-1010 to book your consultation for personalized care and hearing aids from experts!