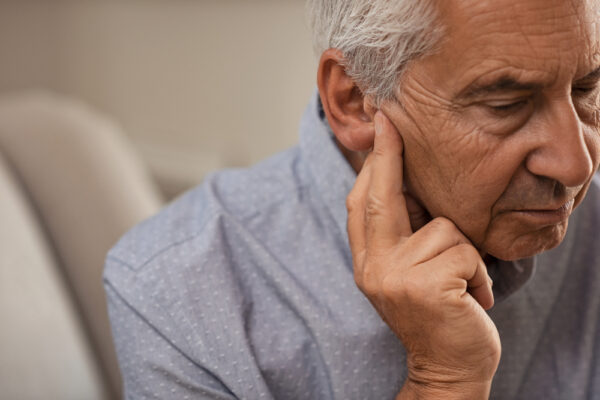 Suffering From Hearing Loss? Here's How to Find the Best Hearing Aids in Chevy Chase, Maryland
If you or a loved one is struggling with hearing loss, you're not alone. Approximately 48 million Americans have some degree of hearing loss.
If you're considering hearing aids to help, there are some things you should keep in mind. Here's the scoop on how to find the best hearing aids in Chevy Chase, Maryland, plus more helpful information you should know first.
Finding a Qualified Audiologist Before Getting Hearing Aids Is Important
An audiologist is a healthcare professional who specializes in diagnosing and treating hearing loss. A qualified audiologist is able to help you determine if hearing aids are right for you. They can also help you choose the right type of hearing aid based on your specific needs.
Additionally, a qualified audiologist can provide you with valuable information about how to use and care for your hearing aids. They can answer questions you may have about living with hearing loss.
It's important to find someone who is experienced and qualified. You should also look for an audiologist who is friendly and personable.
There Are Different Types of Hearing Aids, and They Each Have Their Pros and Cons
There are several main types of hearing aids: behind-the-ear (BTE) hearing aids, in-the-ear (ITE) hearing aids, receiver-in-canal hearing aids (RIC), and completely-in-canal hearing aids (CIC).
BTE hearing aids are larger than ITE hearing aids, so some people prefer ITE options due to the size and weight. BTE hearing aids are larger because they have a larger speaker. This means they can provide better sound quality than other types. They can address nearly all types of hearing loss from mild to profound.
Worn behind the ear, BTEs are attached to a plastic earpiece that goes into the ear. Since BTE devices are larger, they are easier to repair and change batteries.
However, the size can make some people feel uncomfortable. On the flip side, BTE hearing aids are easy to put on and take off and are less likely to cause skin irritation.
ITE hearing aids are smaller than BTE hearing aids. They fit directly into the ear and are less visible than BTE hearing aids. While they allow for technology such as Bluetooth, ITEs must be custom fitted. ITEs are best suited for those with mild to severe hearing loss.
Like ITEs, RIC aids address mild to severe hearing loss. They allow the ear canal to remain open, so you don't have the feeling of fullness as you do with BTEs. However, because they're in the ear canal, they're subjected to earwax and moisture. They require regular cleanings because of this, and they may deteriorate faster as a result.
CIC devices are barely visible, very lightweight, and best suited for mild to moderately severe hearing loss. While some are able to support Bluetooth and other technology, other CICs can't. Like RICs, they need to be cleaned often. Their batteries are tiny, which means not only do they need changing more often, they can also be hard to change.
Here's How to Find the Best Hearing Aids in Chevy Chase, Maryland
Start by asking for recommendations from friends, family, your primary care provider, or other people you trust for a good referral. Another good place to start is with your health insurance provider if you have coverage, as they can provide you with a list of your area's best audiologists. You can also search for local audiologists online by looking at third-party review sites and choosing a few with high ratings.
Once you've found qualified audiologists, you can schedule appointments for consultations. During your consultation, an audiologist will assess your hearing needs and make recommendations for the best type of hearing aid for you. Once you meet a few of the top options, choose the one that best suits you and your needs.
Stop Letting Hearing Loss Keep You From Doing Things You Enjoy When You Have Hearing Aid Options!
Now that you know how to find the best hearing aids in Chevy Chase, Maryland, turn to Potomac Audiology!
Contact us today at 240-599-3641 to book your appointment, and reclaim your quality of life by enhancing your ability to hear and engage with others!